A Storm Approaching - Halloween Fun Scare
A Storm Approaching
It is chilly. And the perfect storm is brewing. A Nor Easter what they call a super storm. We are issuing warnings for this potential fright night. Spawned by an extra tropical low at Halloween Fun Scare. It is a cold front met with the warmth of our site! The winds begin gusting higher, strengthening the storm even more. As it attains its peakintensity. You should hold on. This is a Halloween Nor Easter storm.
The Storm
I sit here at my window, and watch as clouds form on the distant horizon.
I think about my life, where it's been, where it is, and where it's going.
I wonder why,
And I think about you. I hear the wind as it begins to increase its efforts in the eternal process of moving the clouds around.
I remember him; how he stole my childhood, and left me in a million pieces.
I wonder why,
And I think about you. I notice how the clouds grow in size as they relentlessly come nearer me, and my thin window pane.
I remember them, the horror, their words echoing in my head, the lights flickering until I thought I would scream one last fearful scream.
I wonder why,
And I think about you. I see blackness permeating the silver, and white froth of the wind blown clouds that now cover my world.
I remember the lonely years of saying I do when I wanted so much to say I don't.
I wonder why,
And I think about you. Lightning pierces the sky, and strikes the unsuspecting ground, shattering the quiet in the earths ferdant green.
I hear lost words reverberating in my soul; coming from the shadows of my heart.
I wonder why,
And I think about you. Tears fall from my eyes in unison with the sheets of descending rain coming from the blackened sky.
Melodies of words about standing on the mountain, and swimming in the sea wash over me, and mingle with my tears, and the pouring rain.
I wonder why,
And I think about you. The clouds, and the rain surround my entire existance, like a soft warm comforter.
Memories of being wrapped in a blanket of safety, and promised love surround me, and hold me through the night.
I wonder why,
And I think about you. The rain beats an incessant rythmn on my roof, and lulls me into a ficticious serenity.
Words of love, and desire pound into my heart until I look into my mirror and see who's there.
I wonder why,
And I think about you. Thunder rolls across the earth rumbling, and shaking the very foundation of my life, and my home.
My mind runs away, and takes my aching body with it, seeking solace in the words.
I wonder why,
And think about you. The wind changes course, and moves the blackened clouds, and downfall of rain away from my view.
The disillusionment of my life, and my dreams overwhelm me.
I wonder why,
And think about you. I sit alone at my window, and notice the sun peeping out from behind the erstwhile storm.
I think about my lonely new life, the one I had before, and what will become of it all.
I wonder why,
And think about you.
By Candalee
Click Here if you don't here the sound.

Information on the Halloween Nor Easter storm 1991.
The Perfect Storm. It has been brewing for a while. We again are issuing warnings for this potentially terrifying storm. It spawned an extra tropical low at Halloween fun scare. Hold on and get ready. It's cold front met with the warmth of this site. And it is strengthening. As the storm has now attained it's peak instantly with the intensely ghastly winds gusting. Get prepared, hold on as the perfect storm is approaching maximum strength.
There's no earthly way of knowing,
Which direction we are going.
There's no knowing where we're rowing,
Or which way the river's flowing.
Is it raining? Is it snowing?
Is a hurricane a-blowing?
Not a speck of light is showing,
So the danger must be growing.
Is the grisly reaper mowing?
Are the fires of hell a-glowing?
Yes, the danger must be growing,
'Cause the rowers keep on rowing,
And they're certainly not showing,
Any signs that they are slowing!

~ Willy Wonka ~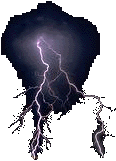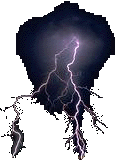 .

.
.
.....................................
.
.
.
.
.
.
.
.
.....



Looks Like A Halloween Nor Easter Storm



.....................................................A lot of us can relate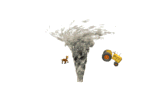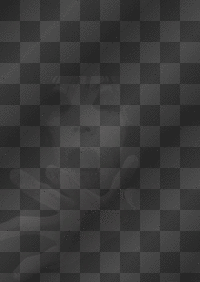 .....................................................Our weather can be scary


.....................................................We try to be prepared.................................................................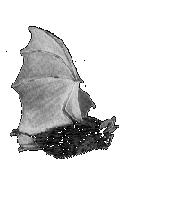 It's a storm filled night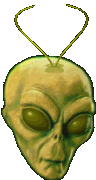 The River of Life has no judgments.
The River flows with no concept of good and bad - right and wrong.
The fields and dreams of men may be nourished by the River of Life,
or flooded and covered with silt, and the River just flows.
Men may catch fish and live on the River of Life,
or they may founder in a storm and drown, and the River just flows.
The River of Life is timeless.
It is not unchanging, but it is timeless,
and it changes in its own time.
The River of Life knows no obstacles.
The River can cut through solid rock - in its own time.

~Jonathan Lockwood Huie~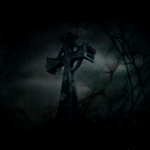 .............................................................................


.............................................................................

The wind is gusting as the strom is approching. It's All Hallows Eve on this chlly October night. The storm is brewing, We are issueing warnings for a potential fright night. It spawned on Halloween Fun Scare as an extra tropical low. Then cold front met with the warmth of our depths below. It caused it to strengthens and the storm has attained its peak intensity. With gusting winds and rain. Hold on!

It is not going to easy but you must go on.

Follow my soul and spirit, where strange things have happened and even stranger things will happen. Where it is hard to maintain your sences as you forge on at nightfall!

The Storm
When the tide comes rolling in,
And the mighty oceans roar,
It can go on land so far
That is all, it goes no more.

When the storm clouds gather round us
And the great big raindrops fall,
Just so much will fall to earth
as it heeds the Master's call.

When the load becomes so heavy
That the body cries in pain,
Remember that this too will end
Like the ocean and the rain.

So adorn thyself with gladness,
Remember God is really there.
He takes time to feed the sparrow,
And he always answers prayer. Special thanks to all that help after the storm. September can be a busy storm month.

.

.

.

.

.

.

.

.

I made this page just before the super storm hurricane Sandy. Then added this stuff below the fold. I have no idea about hurricane Sandy . I spooked myself! LoL Come back and check some other stuff and below the fold after you trip through the coridors behind these doors. NOW .... ~>GO .. The doors all work. Just that it's a strange place. The doors all open maybe try hearder somebody must be holding it.
Storm is brewing
It also may make the door hard to open. Keep trying. Or try the trick or treaters. You never know what is lurking around the corners.
~>GO! ~~> ...> ~~> ~~> ~~~>>
<~~~
OK this is scary. That door really works sometimes for me. Try here.
We have more below the door. So bookmark and check it out after you trick or treat.
---
The Perfect Storm
Informaiton on the The 1991 Halloween Nor Easter Storm..... In 1991 They called it the Perfect Storm, also known as the
1991 Halloween Nor Easter
It was a nor'easter that absorbed Hurricane Grace and ultimately evolved into a small hurricane late in its life cycle. The initial area of low pressure developed off Atlantic Canada on October 28, 1991 and it was forced southward by a ridge to its north, it reached its peak intensity as a large and powerful cyclone. This tropical hurricane from Bermuda collided with a cold front from the Great Lakes. Its death toll was 13, which included a fishing boat with 6 people and 2 national guard helicopters.

The storm lashed the East Coast of the United States with high waves and coastal flooding, before turning to the southwest and weakening. Moving over warmer waters, the system transitioned into a subtropical cyclone before becoming a tropical storm. It executed a loop off the Mid-Atlantic states and turned toward the northeast. On November 1 the system evolved into a full-fledged hurricane with peak winds of 75 miles per hour (120 km/h), although the National Hurricane Center left it unnamed to avoid confusion amid media interest in the predecessor extra tropical storm. It later received the name "the Perfect Storm" after a conversation between Boston National Weather Service forecaster Robert Case and author Sebastian Junger. The system was the fourth hurricane and final tropical cyclone in the 1991 Atlantic hurricane season. The tropical system weakened, striking Nova Scotia as a tropical storm before dissipating.

Damage from the Perfect Storm totaled over $200 million (1991 USD)[1] and the death toll was thirteen. Most of the damage occurred while the storm was extra tropical, after waves up to 30 feet (10 m) struck the coastline from Canada to Florida and southeastward to Puerto Rico. In Massachusetts, where damage was heaviest, over 100 homes were destroyed or severely damaged. To the north, more than 100 homes were affected in Maine, including the vacation home of then-President George H. W. Bush. More than 38,000 people were left without power, and along the coast high waves inundated roads and buildings. In portions of New England, damage was worse than that caused by Hurricane Bob two months earlier.

Aside from tidal flooding along rivers, the storm's effects were primarily concentrated along the coast. A buoy off the coast of Nova Scotia reported a wave height of 100.7 feet (30.7 m), the highest ever recorded in the province's offshore waters. In the middle of the storm, the Andrea Gail sank, killing its crew of six and inspiring the book, and later movie, The Perfect Storm. Off the shore of New York's Long Island, an Air National Guard helicopter ran out of fuel and crashed; four members of its crew were rescued, and one was killed. Two people died after their boat sank off Staten Island. High waves swept two people to their deaths, one in Rhode Island and one in Puerto Rico, and another person was blown off a bridge to his death. The tropical cyclone that formed late in the storm's duration caused little impact, limited to power outages and slick roads; one person was killed in Newfoundland from a traffic accident related to the storm.

.That was the deadliest and most destructive hurricane of the 2012. A half million without electricity. There is as of now over seven and one half million without electricity. The perfect storm of 2012. I am proud to say a lot of wonderful people are helping each other.

That was a very sad and scary event. It is important to remember the loved ones that have gone on. And it's is important to remember the storms of the past. So we will prepare as much as possible for the storms of the future. Although there is no preparing for what may come next at Halloween Fun Scare.

I made this page just before the super storm Hurricane Sandy Storm October 26, now it seems so mysterious, strange. It sent a chill up my spine. How eerie is that? As with any art there way of knowing if this page came through me as a premonition. ~ Susan

2017 Hurricane Irma you really scared us. Warm wishes for all. HURRICANE IRMA ~ LARGEST STORM EVER RECORDED IN THE ATLANTIC
Thank you.

If patience is worth anything,
it must endure to the end of time.
And a living faith will last
in the midst of the blackest storm.

~ Mohandas (Mahatma) Gandhi ~

Help this site. Halloween Fun Scare is a scream Bookmark Us. Thank you. After you take the tour through our haunted corridors Tour check out more of what we have below the fold on our pages.

We Suuport relief efforts:
The American Red Cross - Salvation Army

Halloween Fun Scare Storm If you missed the scary door to continue Halloween spook walk its above. Support, Your donation disaster relief and recovery

Lit in memory of those lost due to corona virus pandemic.

' ' '

' ' '
Enjoy a Halloween fun scare with Susan the caretaker of this unique international on line haunted house!


Making great efforts to achieve or obtain a shared enjoyment of the internet thats creative and family friendly.

Skills Include

website

,

content creation

,

web development

,

implementing custom made API to the web interface

,

engaging customers

,

creating valuable content

,

popularizing the websites

,

exclusive marketing

,

advertising

,

public relations

,

promotional services

,

value

,

branding

,

products

,

services

.
~
*****
*****
Demonosia, Goth Pixie Thanks to Enchantedhollow, Kurt Grigg, Ben Joffe, Lisa, Brian Gosselin, Free JavaScripts provided by JavaScript Source, Talkingwav, Horror and Halloween Graffix, Alexa, Nabster Music Jukebox - Free Music Downloads , Award Givers Ty, Grafica Augusto Index, Flaming Text, Youtube, Wikipedia, MyNiceProfile.com, Grafica Augusto, Wispers Castle, Dynamic Drive Why No Padlock
~

*****
*****
***** Halloween Fun Scarer's Home Page ***** The Dead Souls Rising in The Cemetery ***** Screams Get Ready To Scream ***** Storm Approaching Prepare For The Perfect Storm ***** Halloween Poems This House is Haunted ***** Story by me at Halloween Fun Scare ***** Brains music ***** Mad Scientist We hope you understand the level of insanity here at Halloween Fun Scare ***** Scary Here ***** Horror to its core ***** Scary ***** Things are getting scarier by the minute! ***** Dead Dan's Shadow ***** The Mysterious Story of You ***** Fortune Teller Just Ask ***** Devil is Chasing Me ***** Who Dare Yard Roll The Halloween Fun Scare Haunted House ***** Scary Here ***** Voodoo Magic ***** Halloween Is Here ***** Bad News Today Bad Weather news, Death Row news, Disasters news, Interesting Attraction news, Murder news, Torture news, TV and Radio news, Space news, Art news and more. ***** Outer Space - Unknown Space Explore our world of outer space. This unkonwn space causes a void that exists between celestial bodies. It consists of a hard vacuum containing a low density of particles. We have an outer space movie thats the bomb! Visis our strange universe. ***** Outer Limits in Space ***** Black Magic Cat Story ***** Halloween Fun Scare Story by me *****
Radio Music Halloween Playlist ***** HFS Music Videos ***** Outer Limits in Space ***** Dance Dead At Halloween Fun Scare ***** Dragon, Dragons, Dragon Fun And The Dragon Fly ***** By The Old Cemetery Fence ***** Why bother to save Halloween ***** 13 Days and 13 Nights of Halloween Fun Songs ***** Halloween Fun Scare Web Directory *****
Send Halloween Email Cards ***** Spooky Cartoon ||| Halloween Lego Movies ***** UFO Aliens ***** I have gone fishing. This is the end of my work at Halloween Fun Scare and I have gone fishing. (This one always cracks me up!) ***** Eerie Eats and Spirited Snacks On Halloween

~

*****
*****
Dracula ***** Vampire at Halloween Fun Scare ***** Bats ***** Bat Facts ***** Dracula's Guest Story ***** Dracula's Mistress

~

***** Lizzie Borden and The House in Fall River Massachusetts *****

Check out Dorothy Parker A fun loving woman and artist! And others like her that were mistreated because at the time it was the popular thing to do. This woman had many friends and she was very artistic. But she got blacklisted. ***** Dracula - Dracula Lives Halloween Fun Scare ****** The Butcher Boy ***** How Creepy Is this. Robert the Doll ***** Barbados Vault ***** HMS Orion ***** China Doll ***** The Flying Dutchman

~

Harold Shipman Prolific Serial Killer ***** Psychopaths Have Feelings: Can They Learn How To Use Them ***** Cambridge Rapist Peter Cook

~

HAUNTED CASTLES

*****

Glamis Castle **** Barcaldine Castle ***** Merlins Castle

~

HAUNTINGS

*****

Ghost at Halloween Fun Scare **** Willard Livrary Ghost

~

POETRY

*****

Two Faces No Brains

~

*****
*****
Great place to watch Farmhouse Full Movie & Farmhouse Full Movie 2

~

***** As you lurk through our dark corridors at one point or another you might want to learn more about us and our Halloween home spun Web site. Home Spun About Halloween Fun Scare ***** Webmaster Things ***** FREE Stuff ***** Boutique Halloween Fun Scare Boutique ****** Awards ***** Webrings. ***** VOTE & Top Sites ***** Add Your Site
We are listed as an absolute terror web site. And an International on line haunted house.


-

***** JOKES *****
Disorder in the Court Joke

-

***** COMMUNITY *****


Halloween Fun Scare Community Message Boards Forum ***** A Mother At Dusk ***** Best Eye Balls Recipe ***** Fangs Make Long Fangs ***** Halloween Ghoulish Treats Recipies ***** Remembering

~

*****
*****
Vampire Test ***** The Black Cauldron Word Puzzle Game ***** Lots of Slots GamesPlay Free Fun Online Casino Games. Sign up for games and compete free for high scores against other players. Join free no download play online games. ***** Accursed Castle Slot Game Free Play Stand along quick play game ***** Fun Pumpkin game free to play See how quick you can grab the pumpkins ***** Halloween Word Search Puzzle Game ***** Play A Game Dracula vs Zombies Game ***** Game Two ***** Halloween Fun Scare Puzzles
~
*****
*****
Halloween Fun Scare Web Directory - Search Engines Directories List
Halloween Websites at Halloween Fun Scare Directory | Directories, Dictionaries and Thesauri at Halloween Fun Scare Directory | Listed Halloween Outlets at Halloween Fun Scare Directory | Entertainment Media Humor and Fun Sites Directory | Haunted Houses Directory | Internet and Commercial Services Directory | Anomalies | High Rank Directories |
~
*****
*****
Team Spirit Mystickal Realms |||| Team Spirit Volta ||| Site Exchange Wihh Us
-
||| This is Halloween, made by:EvalAce360 ||| Full Horror Farm House Movie |||
***** I have gone fishing. This is the end of my work at Halloween Fun Scare and I have gone fishing. (This one always cracks me up!)*****

***** Need a break from this haunted house mental institution. Join us or try the mental hotline.
: Subscribe BeWitched Halloween Music PlayList YouTube Halloween Music PlayList

Our Scary Pets
Jackson is our guard dog. He will protect this website. Beware!


More Please!


Our cat Back Magic just crossed your path backwards. Lets hope that means good luck.

And this is Our


Web Site Guardian

Halloween Fun Scare International On Line Haunted House is luring you with the magic of the night, and the uniquely creative & strange ways that we have fun. We conjure a fun Halloween. This will have you wanting more as our site grows and takes full effect. "We've Got The Spirit"


Best Witches, I mean best Wishes. Susan

Halloween Fun Scare is Home Spun

Privacy Statment
Security and Trust Terms of Use

Add Our URL


Halloween Fun Scare International Online Haunted House Thank You
More of our websites.
Webhost-Websites.com
Addbabies
Our Halloween Holiday
Our Shield Crest
sitemap